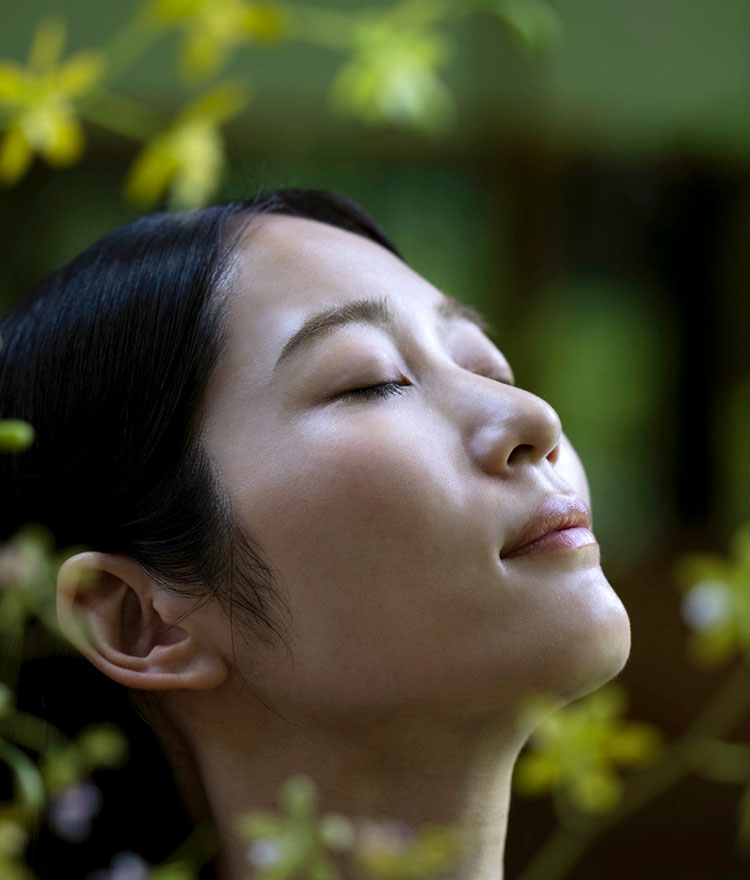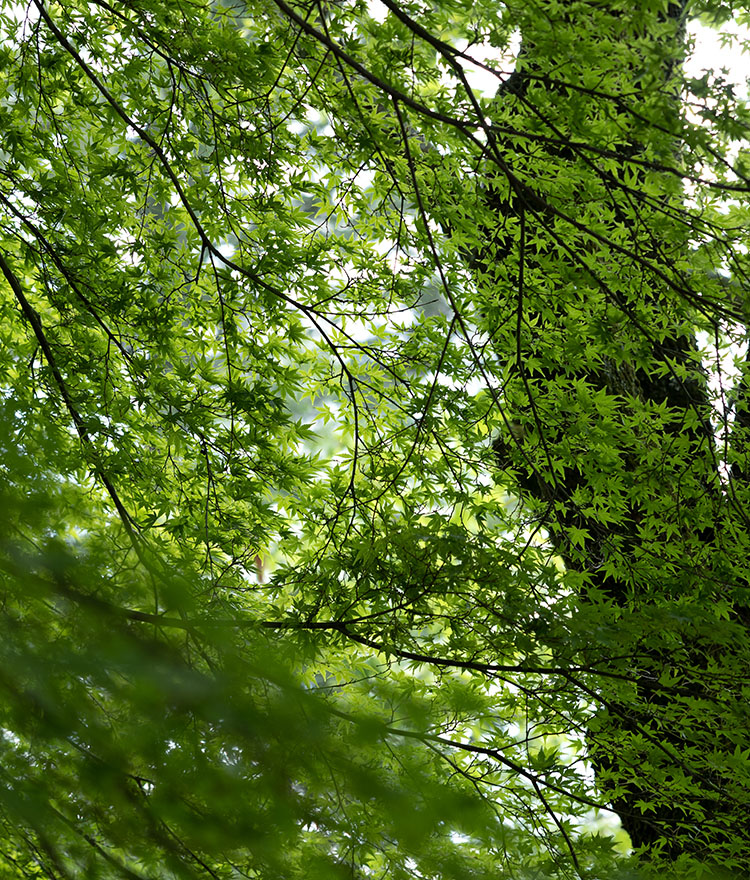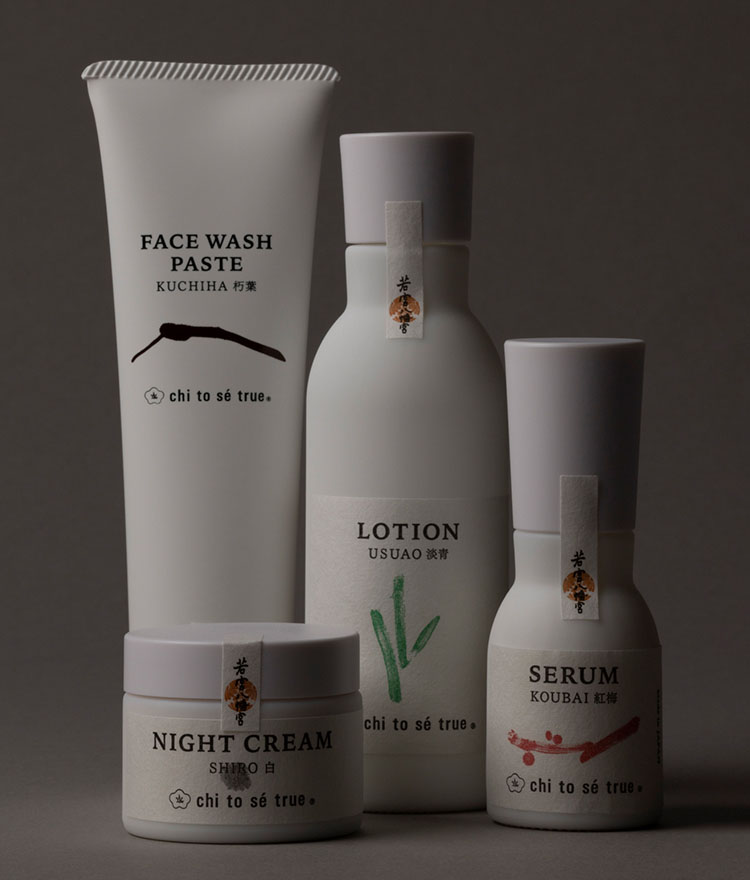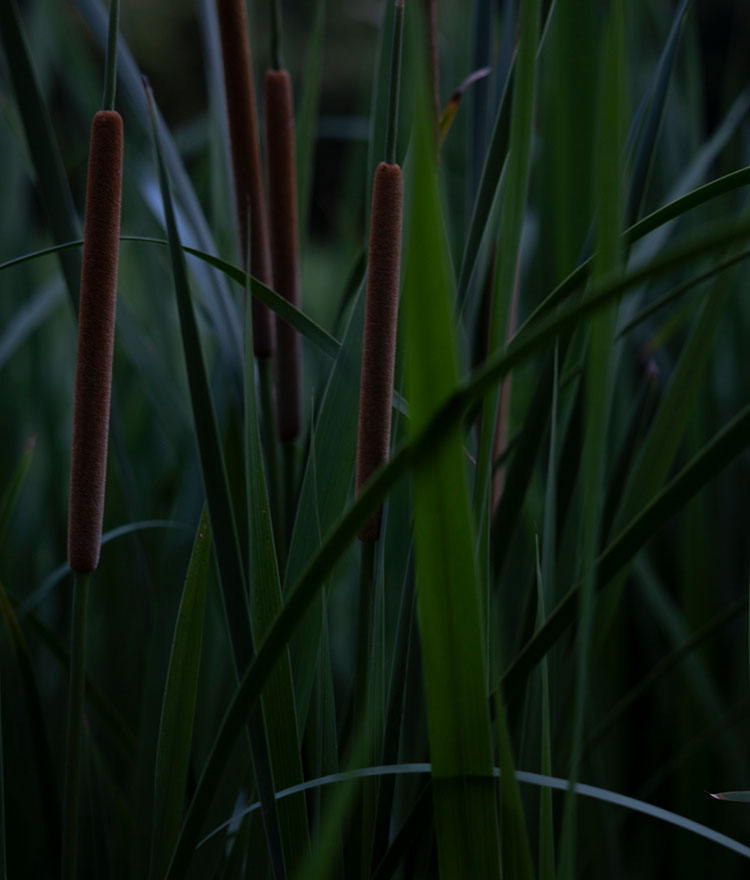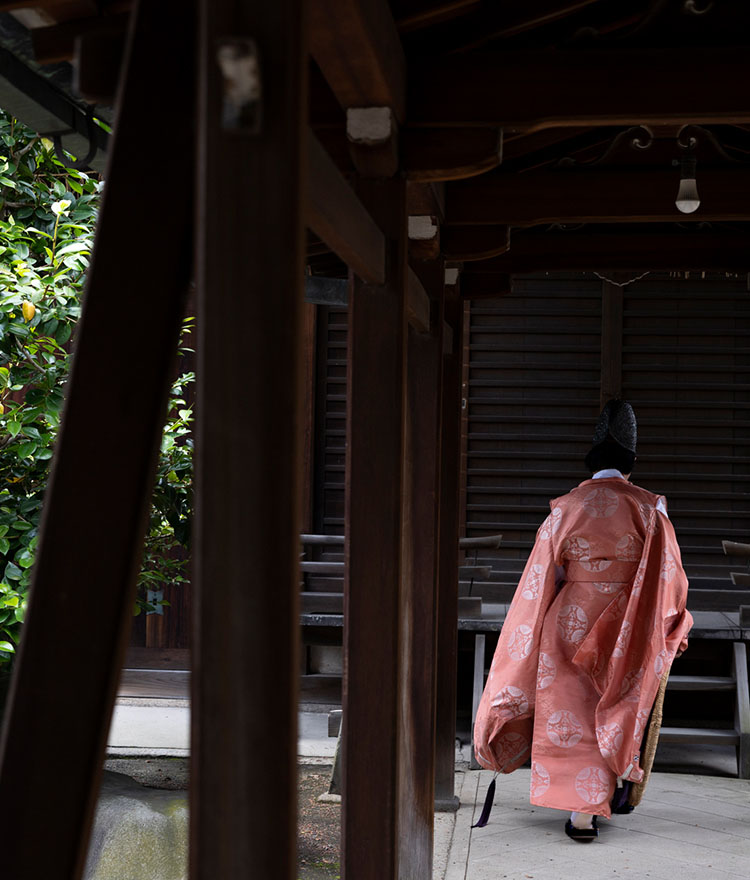 Japanesque is awakening.
Japan-born spa skincare products
with Japanese traditional culture.
Seeking the origin of Japanese beauty, "chi to sé true" spa skincare brand was born.
It features Kyoto, the old capital where Japanese culture flourished.
With Japanese wisdom, "chi to sé true" products bring out your inner beauty as well as outer beauty.
Shall we bloom?
Nature is within me.
Plants sprout.
The sun shines and rain pours over the green.
Fallen leaves nurture the land.
The snow thaws and moistures the land.
Skincare is just like nature.
Let us see the expression of nature, and live true to oneself.
For over thousand years in Japan, People have found the richness in changing nature,
and expressed the beauty as "Traditional Colors".
"KOUBAI" is a soft red with subtle purple, like a plum flower blooming in early spring.
"SHIRO" is a reflection of the light of the sun and snow.
Each "chi to sé true" item is given its name with the wish of color.
"chi to sé true" skincare products will be in touch with your own nature within you.
Shall we bloom?